Best-in-class sales for best-in-class products.
Contact Sales today with questions related to pricing, purchasing, account management, or other product topics. A representative will be in touch shortly.

For billing and technical support questions, please visit the LogMeIn Support site.
---

Engage customers in the right way (live chat, email, SMS and Twitter), at the right time to build loyalty, boost conversions and improve operational efficiency. BoldChat's flexible and scalable sales and support solution offers complete administrative control so you can quickly and easily review metrics and change rules in real-time to optimize your engagement strategy.

Known for its reliability and ease of use, LogMeIn Central saves IT time and money. Monitor and manage all your computers from a centralized dashboard. Automate the routine processes needed to prevent problems from starting, solve issues when they happen and update multiple machines to maximize productivity.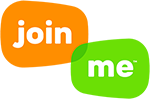 Built for today's fast-paced, highly mobile workplace, join.me is the instant online meeting app that makes collaborating easier than ever. Powerful yet simple for anyone to use, join.me is great for ad-hoc meetings, formal presentations and anytime you need to share ideas and get work done.

No matter your size or security needs, LastPass is the perfect password solution for you and your business. Whether your team just needs to share passwords, or you're worried about a data breach, LastPass scales to remove your password obstacles.

Built for the professional helpdesk, by professional technicians, LogMeIn Rescue is an enterprise-ready cloud platform built with the power, security, scalability and reliability you need to access and support more smartphones, tablets and computers than any other remote support solution.